Commercial Cladding

Refurbishment Services
Elevate Your Building's Exterior with Our Expert Commercial Cladding Refurbishment Services
In the ever-changing urban landscapes, commercial cladding refurbishment stands as a vital process in maintaining and rejuvenating the facade of buildings.
Cladding paint spraying is a cost-effective and efficient way to renovate the exterior of your commercial property, without the need for costly replacements. 
At USP Coatings, we specialize in offering expert cladding refurbishment services that not only enhance your building's aesthetics but also prolong its lifespan.
USP Coatings have been trusted by Industry Leading Brands: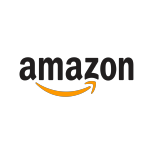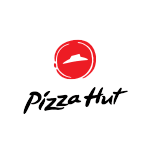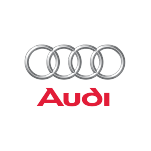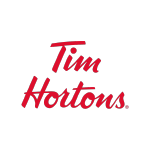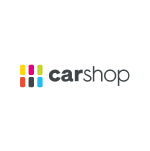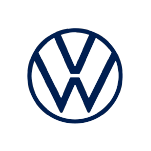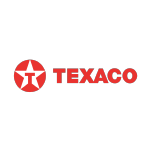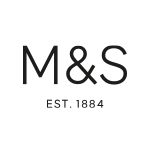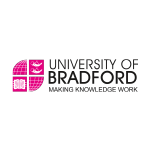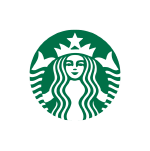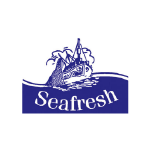 The reasons and benefits for cladding refurbishments
Using a commercial or industrial cladding spraying service can be a necessary step in maintaining, refurbishing, or updating the façade of a building. Here are several reasons why one might need to utilise such a service: 
Over time, the exterior of buildings can deteriorate due to weather conditions, pollution, and other environmental factors. Our commercial cladding refurbishment spraying service can apply a protective layer to shield the building from further damage. 
Aesthetics and Appearance:
Worn and outdated cladding can detract from the aesthetic appeal of a building. When you re-spray existing cladding it will refresh the appearance, making it more attractive and potentially increasing the property value. 
Upgrading the cladding system can enhance the energy efficiency of a building. This could result in reduced energy bills as the cladding can assist in maintaining a more consistent interior temperature. 
Compliance with Regulations:
Over time, building regulations may change, requiring updates to the cladding system to comply with new safety and environmental standards. 
A deteriorated cladding system can compromise the structural integrity of a building. Engaging a cladding respray service can be a preventative measure to protect and maintain the structure. 
Cladding respraying is a specialised job requiring expertise and the right equipment. Our professional service ensures that the job is done correctly and to a high standard. 
Different cladding materials have different maintenance requirements. Our service can determine the correct type of maintenance and preservation techniques to prolong the life of the materials. 
Professional cladding sprayers can complete the work in a shorter time frame compared to traditional painting methods, minimising disruption to business operations or building occupants. 
Commercial cladding refurbishment services are more cost-effective in the long run as it can help prevent further damage and avoid more substantial repair costs in the future. 
Undertaking cladding repairs or refurbishments can be a hazardous job, especially on tall or large buildings. Our professional service ensures that all safety protocols are followed, protecting both workers and the public. 
Customization and Branding:
We can provide a range of finishes and colours, allowing you to customise the appearance to align with your brand or the desired aesthetic. 
Our cladding restoration services offer environmentally friendly options, helping to enhance the building's sustainability credentials, which can be a critical consideration for many organisations today.
Our commercial cladding restoration and spraying services entail
Cladding Inspection
and Consultation
Our team of experts begins by conducting a thorough inspection of your building's existing cladding system. Identifying areas that require refurbishment and provide personalised consultation to meet your specific needs and requirements.
Cladding
Restoration
Leveraging modern techniques and high-quality materials, our experienced technicians ensure that your cladding is restored to its pristine condition, improving its durability and resistance against various environmental factors.
Customised
Cladding Solutions
At USP Coatings, we understand that each project is unique. We offer customised solutions that align perfectly with your building's architectural aesthetics, structure and functional requirements.
Commercial Cladding Restoration: OuR recent Projects
Unmatched Expertise in Cladding Restoration and Spraying Solutions
Whether you need a simple repair, a full refurbishment, or a complete rebrand, our commercial cladding sprayers and systems can help you bring new life to your property with our spray painting and coating solutions. 
We also have a colour-matching service on hand to assist in matching your brand to your property. Our cladding renovation services will provide the following;  
A superior uniform, flawless finish

A cost-effective method to replacements

Hard-wearing durable paints with a minimum ten-year guarantee

Added protection from UV rays and fading

An array of colours and finishes, such as BS and RAL colours

A more efficient method of painting, using less paint than alternative methods
Our services are designed to give your building facade a fresh, modern, and vibrant look that lasts. With a full ten-year guarantee on all of our cladding paint spraying services UK, you can have complete confidence in the durability of our work.
Restore and Repair
rather than replace
Regardless of the cladding condition, our services offer effective solutions, including combating cut edge corrosion – a result of long-term exposure to elements – with our specialised commercial cladding refurbishment coatings.
Connect with Us
Ready to give your building a fresh and modern look? Reach out to the most trusted professional cladding restoration contractors in the industry and discover the difference that professional cladding paint spraying can make today!
Get in Touch Today
Connect with Us
Ready to give your building a fresh and modern look? Reach out to the most trusted professional cladding restoration contractors in the industry and discover the difference that professional cladding paint spraying can make today!
Call Us Today
Can Updating my Storefront Benefit my Business?
Yes, absolutely; a visually appealing storefront can;
Attract more customers by making the store stand out and appear more inviting and new.

Create positive first impressions, which can increase foot traffic and sales.

Improve the business's image and reputation, which is especially important for attracting new customers and retaining existing ones.

Enhance the value of the property and the surrounding area.
If you're looking for the service cladding respray near me, you will be pleased to know that we operate all across the UK, providing a national service.
Contact one of the team for advice or information about our commercial cladding refurbishment services.